Here at the NESIT Makerspace (290 Pratt St. in Meriden, CT) there's a variety of manufacturing hardware from 3D printers to metal milling machines to soldering stations. It compliments the public computer workstations running OS-X, Windows, and Linux and learning center and gets the rubber to the proverbial road.
For the commercial tools (saws, sanders, metalworking, etc) we'll be showing them here but not going over their actual use. To use those tools you absolutely need to get someone who knows how to use them.
The NESIT wood shop has a wide variety of tools to tackle just about any woodworking project you throw at it.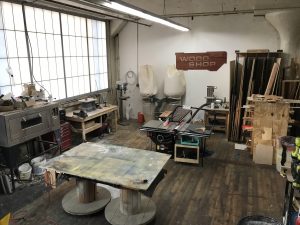 The NESIT metal shop has just about everything you could need to make your metal project, from welders, grinders, saws, gritblasting, drilling, milling and more!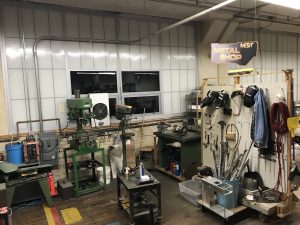 Nesit
Image
NESIT has a small fleet of 5 3D printers that are great
Image
Nesit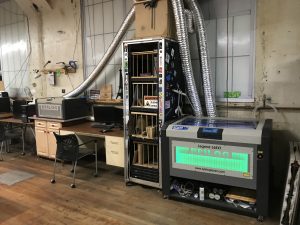 NESIT has several CNC routers and milling machines, and has plans on getting more. The machines we have are extremely versatile, and extremely accurate.  We have the ability to cut and engrave materials as soft as styrofoam and as hard as steel.
Nesit's Pad Printing Machines
At NESIT Yada Yada
Image
The NESIT classroom is an air conditioned room inside the makerspace where we hold classes and events. The room has whiteboards on two walls, a projector, surround sound, and can seat over 12 people very comfortably. Its a great place to hold classes, or just hang out.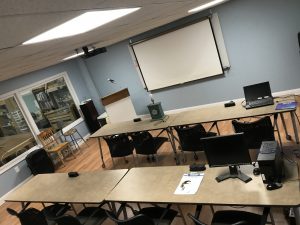 Nesit
Image